3 Big Benefits Google's Contact Center AI Brings to the Table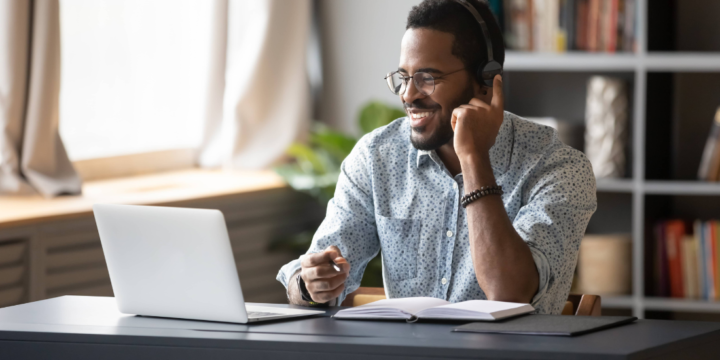 It's no secret that customer experience has become a top priority for business leaders – there's just too much at stake. According to Forbes, nearly 75% of consumers say they're likely to buy from a brand based entirely on their experience with that brand – regardless of price or product.
Think about that – customer experience is more important than price OR product for today's consumers. That's one reason why business leaders are looking inward – specifically at their contact centers – to identify where they can improve the customer experience at scale with innovations like artificial intelligence (AI).
While many contact center optimization tools exist, Google Cloud's Contact Center AI (CCAI) solution is making an outsized impact on both the customer and contact center agent experience. CCAI is a cloud-based tool that utilizes AI to automate routine customer interactions. It is designed to help businesses enhance their customer experience by providing quick and efficient solutions to their queries. But what does that really mean? Let's look at the benefits of contact center AI powered by Google.
1. Improved Customer Experience
One of the key benefits of Google's CCAI solution is its ability to provide quick and efficient solutions to customer queries. This, in turn, enhances the customer experience. With the help of AI, businesses can personalize customer interactions, which can lead to increased customer satisfaction. That personalization is important, because according to a report by Accenture, 91% of customers are more likely to shop with brands that provide personalized offers and recommendations.
2. Enhanced Agent Experience
Google's Contact Center AI solution not only benefits customers but also helps agents by automating routine tasks. This enables agents to focus on complex queries that require a human touch. Additionally, AI can provide agents with real-time insights and analytics, enabling them to make informed decisions. This can lead to increased agent satisfaction and reduced agent turnover, as agents are more likely to stay in a job where they feel valued and empowered.
3. Increased Efficiency and Reduced Costs
Google's Contact Center AI solution enables businesses to automate routine tasks, reducing the time taken to resolve customer queries. This, in turn, can lead to increased efficiency and reduced costs. A study by Juniper Research found that AI-powered chatbots could help reduce operational costs in contact centers by up to $11 billion by 2023. The study also found that AI-powered chatbots can handle up to 70% of customer inquiries, reducing the need for human agents and enabling businesses to save on labor costs.
Google vs. Other Solutions
The Google ecosystem is vast and includes everything from workspace tools like email and calendars to AI and machine learning (ML) tools like text-to-speech and contact center AI. This interconnected ecosystem is a big benefit for companies already using Google tools because they'll realize seamless compatibility. However, even companies not using Google – or even using a competing solution – can still layer the Google CCAI capabilities into their CX tech stack with the Google CCAI platform to realize some big improvements in customer experience.
If you want to learn more about the role AI can play in your contact center, we've put together a resource hub to help you determine your CX AI readiness, build an AI roadmap, or just learn more. Check it out.