7 Agent Enablement Tools to Simplify the Employee Experience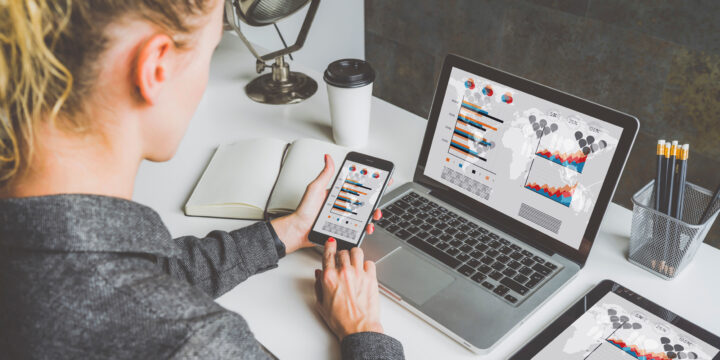 Customer satisfaction is the key to the success and growth of any organization, and your agents are instrumental in keeping your customers satisfied.
As the main point of contact with your customer base, your agents are relied upon to exude warmth, assess needs, answer questions, and ultimately leave the customer with a fantastic impression of your business and brand.
At TTEC Digital, we understand just how important it is to enable your agents to work as efficiently as possible, and we're dedicated to helping you empower them. Investing in contact center solutions can help improve the experience for your agents and customers alike, so your business can reach new levels of service excellence.
Why Invest in Agent Enablement?
In the post-pandemic economy, many businesses are moving toward longer-term remote work options. As you look to the future of work for your staff, there's no better time to invest in agile, flexible system integrations that allow your team members to provide the same outstanding level of service from anywhere.
With agent enablement solutions, you can simplify and streamline your agents' workload, giving them more time to focus on high-quality, memorable interactions with your customers.
Exceptional customer experiences are inextricably linked with strong employee experiences – you can't have one without the other. Here are seven agent enablement tools to aid in employee happiness, efficiency, and productivity.
1. Contact Center Hardware and Software Requirements
Ultimately, your goal should be to create a modern and secure omnichannel CX foundation. Before you can start optimizing your contact center solution, you should make sure that your agents have all the essentials at their fingertips. The basics include high quality and reliable internet, headsets, laptops, desktops and VPN.
2. Customer Relationship Management (CRM)
As you strive to provide a customer-centric experience, your customer relationship management solution should always be at the heart of your strategy. With a strong CRM platform, your contact center agents will be able to access the full range of client details within a few clicks, ensuring that they have both historical records and the most up-to-the-minute data on your customers.
3. Softphone Integration
Make the customer experience seamless by allowing your agents to manage calls directly within the agent interface. By embedding communications within your software, you will improve the experience for your agents, helping them answer more customer inquiries during the day, via both voice and chat.
4. Sentiment Analysis
By monitoring feedback across your customer segments, you can work toward providing a better customer experience than ever before. Your team can use this feature to monitor a specific issue or product line for an in-depth assessment of customer satisfaction. Sentiment analysis is key to enabling your agents to make incremental improvements to the service they provide to your customers. One example of conducting sentiment analysis is through Voice of the Customer programs, which help you better identify your customers' needs and expectations, avoid brand-wide issues, and strategize new products, services, or processes.
5. Learning Management System (LMS)
Your team members get more efficient with every call, so make sure you have a central repository for recording their valuable knowledge. An effective Learning Management System should allow agents to document key learnings and view the educational content that will help them to brush up on their skills.
6. Workforce Management (WFM)
Operational efficiency is key to your profit margins, and workforce management makes it so much easier. With WFM, you can ensure the right number of agents are always on hand to take care of expected call volumes. A WFM solution can forecast your requirements, and then schedule the agents best suited to take on the expected workload. When you properly manage your agent population, agent satisfaction increases because they aren't understaffed, overloaded with calls, or sitting idle with no work to do. And ultimately, happier agents deliver better customer experiences.
7. Customer Assist Solutions (BOTs)
Time is money, both for you and for your customers, so getting them to the right place efficiently is crucial. With a Voice or Chat BOT, you can automate or even complete, the first part of your customer service journey and gather information from your customers, which will help you route them to the correct agent quickly and seamlessly — without requiring more time from your employees, providing a better customer and agent experience.
Your contact center tools have the power to transform the experience of both your agents and your customers — two sides of the same coin. If you improve the solutions available to your agents, happier customers will follow. By combining the right mix of tools in a cohesive, integrated way, you can achieve the customer experience that your business needs to get to the next level.
TTEC Digital is proud to partner with leading cloud contact center providers to implement contact center technologies that enable effective and efficient customer interactions. By leveraging cloud solutions, we can help you to build effective contact centers, and give you the support that you need to keep them running at peak performance.