How AI Can Help Government Agencies Fix Staffing Challenges and Better Serve Constituents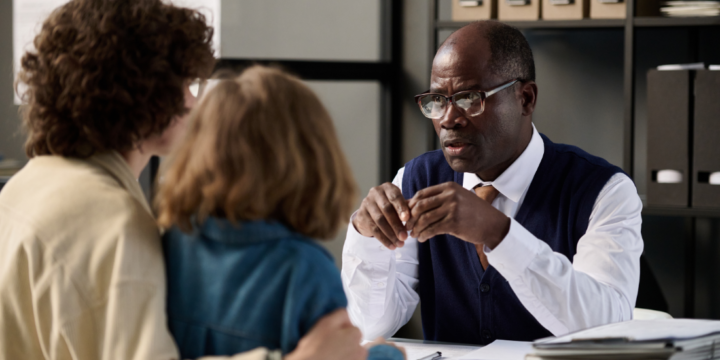 It's no secret that right now, every level of government is facing some level of difficulty when it comes to hiring talent. Despite massive tech layoffs continuing to steal headlines, it's a competitive market for employers: this past November, the U.S. labor market reported 1.4 million layoffs — less than 1% of the workforce, a near-historic low — and 10.5 million job openings, or roughly 1.7 vacancies per available worker, according to the Labor Department.

Compare that to the steady decline of workers in the public sector. According to a January article from The Marshall Project, there was a steady decline in employees working in local government from 2020 to 2022. In addition to universal challenges like the Great Resignation, burn out, and the lingering effects of the pandemic, the public sector has faced challenges not felt in other sectors. While it's a known issue and a high priority, and there are many proposals and projects currently in play to make government jobs more appealing and competitive with their private sector counterparts over the next few years, that doesn't necessarily help agencies feeling the pain right now. What can they do?
New technologies are emerging that could change the way we work forever, and there's no reason that the public sector shouldn't benefit as well. We've discussed strategic automation as a solution to the woes in the public sector before. AI has the capacity to help us provide out-of-the-box solutions for staffing challenges, understand population risks faster, accelerate processing, and tackle problems before they become crises.
Here are some of the ways government and public agencies can use AI to alleviate staffing shortages while improving citizen experience – and which ones are being used right now.
How AI Can Make Work More Meaningful for Employees
Recruitment challenges in the public sector aren't new; they've consistently been on the NASCIO Top 10 priorities for State government CIOs. But lately it's been reaching near crisis levels.
The Great Resignation could more accurately be described as the great reshuffle, since hiring rates have outpaced quit rates . Employees are leaving their jobs for better benefits like work-life balance, increased compensation, and competitive benefits like flexible scheduling or remote work. In frontline jobs that can't be done remotely, workers are seeking better employee experiences, according to Gartner. Employee experience matters and is a competitive factor in hiring and retaining talent. Cutting red tape and offloading repetitive tasks to AI solutions is an easy way to add value and meaning to government work.
Rather than worry about being replaced by AI, public servants should consider new artificial intelligence solutions as an opportunity to augment the repetitive or robotic aspect of their workloads. And there is no shortage of repetitive paperwork in government: for example, processing claims and applications for assistance from the Department of Social Services and other agencies requires reviewing over 70,000 applications per month.
Government workers can use AI tools to manage the flow of incoming documents and applications, match documents to a single constituent, and even flag documents for proactive outreach if there is missing or inaccurate information. By using AI solutions, workers can spend less time doing paperwork and more time doing higher value tasks.

"Whether it's using these tools to process invoices, do research, or surface information, AI is empowering public servants to spend their time where they have the most value."
Alexis Bonnell, Senior Business Executive and emerging technology evangelist for the Public Sector at Google Cloud
AI not only can make public sector work a better experience for employees, it can also help public sector organizations operate efficiently in the face of staffing challenges.

Hawaii's Safe Travels program has processed over 2.6 million travelers since it launched in 2020, extracting and transporting COVID-19 test data to the cloud for analysis, securely and near-instantly, which would have otherwise required 2.6 million face to face interactions with an official.
The Immigrant Services Society of British Columbia streamlined their reporting with automation, giving their employees and stakeholders real-time access to accurate data and reducing the need for data entry, a previously time consuming task.
Large cities in California, Oregon and Texas are relying on artificial intelligence to combat call center staffing shortages and a backlog of resident calls, making emergency services available faster despite shortages.
How AI Can Improve the Constituent Experience
AI can make employee experiences more efficient and meaningful, and it can have a similar effect on the constituent side. By offering services across channels and making work more efficient, AI has the potential to make the government more accessible, proactive, and convenient. Here are some ways government agencies are already using AI to improve citizen experience.
Accessibility – An AI solution has been rolled out in Nunavit, Canada to provide government services in Inuktut, opening government resources to a larger group of people and helping to revitalize the indigenous language. The Austin, Texas Police Department is considering an AI translation solution as well, but for their emergency services: with 30.5% of residents speaking a language other than English at home, an AI solution capable of quickly and automatically transcribing and translating requests in Vietnamese, Chinese, and Hindi would help ensure that language doesn't become a barrier to receiving help in an emergency.
AI provides an opportunity for smaller, less equipped agencies to increase accessibility to a wider range of constituents, using fewer resources. Aside from making different government resources more accessible to people with disabilities in countless ways, it can also distill more complicated government topics into simpler language, making it more accessible – or as Alexis Bonnell, Senior Business Executive and emerging technology evangelist for the Public Sector at Google Cloud, put it, translate "gov speak" to "people speak".
Outreach – Due to an outdated infrastructure, applicants to New Mexico's Special Supplemental Nutrition Program for Women, Infants, and Children (WIC) had to go through two screening processes. This raised the barrier to entry on an already vulnerable population and added an unnecessary burden on state administrators. By integrating processes with the state's Human Services Department, WIC introduced proactive automated referrals based on participants eligibility and increased participation in the program.
By increasing collaboration and communication between different public programs and improving how these programs perform outreach, the government can better serve its most vulnerable populations – which can result in significant effects, like improved healthcare access and equity, optimized benefit distribution, and a stronger safety net for those who need it most.
Convenience – Some constituents experienced their first AI-augmented government services during the pandemic, when chatbots and IVRs were launched in force to help understaffed organizations. Now those departments can go a step further and make their services more proactive.
For example, this solution from Amazon allows motor vehicle departments to offer an omnichannel communication experience with a single point of contact available across multiple access points, such as voice, live chats, text messaging, and email. This includes sending proactive outreach in the form of automatic reminders on things like expiration dates or renewals. Another solution, NHS Digital, gives all members of the National Health Services of the United Kingdom a single point of access to log in and access a range of different healthcare apps.
Looking Forward
We're still in the early stages of this emerging technology. As a result, the future of this technology, and our relationship to it, is not yet clear. From the open letter calling for a pause on AI development and Italy banning ChatGPT to the "Godfather of AI" Geoffrey Hinton leaving his position at Google to speak more freely about his concerns, there are already high profile doubts from those who think that the potential risks outweigh the potential benefits. Still others say that it's too late to pause. Stopping now would only put the US behind — not only in developing AI technology, but in understanding the kinds of guardrails and defenses we will need in the future.
One thing is clear: our policy has to catch up and keep up. The AI Training Act was passed in late 2022 to train the federal workforce on using AI technology efficiently and ethically, around the same time that the White House released the blueprint for an AI Bill of Rights, a guide to understanding AI within the context of existing US laws. A recent framework for regulation proposed in congress would require companies to allow independent experts to review and test AI technologies ahead of public release. So far, technological advances are outpacing our ability to regulate them.
"75% of governments will have at least three enterprise-wide hyperautomation initiatives launched or underway by 2024."
The Government and Public Services AI Dossier, Deloitte AI Institute
AI can make public sector work more competitive on the labor market by cutting red tape and focusing on the human services aspect of the job. It also has the potential to transform the way government agencies operate for the better – increasing efficiency, doing less with more, and improving connections with constituents.
But while AI has the potential to make the government more accessible, it will be especially important for those in the public sector to ensure that the ways AI is put to use do no harm, intentional or otherwise. While everyone shares some responsibility in ensuring that AI is used in a way that supports equity, the public sector has a deep obligation to proactively consider the ways that AI can reflect and continue human bias, and take the necessary measures to counter that. AI will have a learning curve, and will require continual and deliberate calibration to ensure that it is adequately serving all Americans – not just the ones that algorithms have been trained to expect.
We believe that when applied with intention, AI has the potential to make life better – both for those working in government, and those being served.
Want insight into how you can use AI in your public organization?
Contact one of our public sector CX specialists to get started.
Let's talk