How to Drive Customer Retention with AI and CX Transformation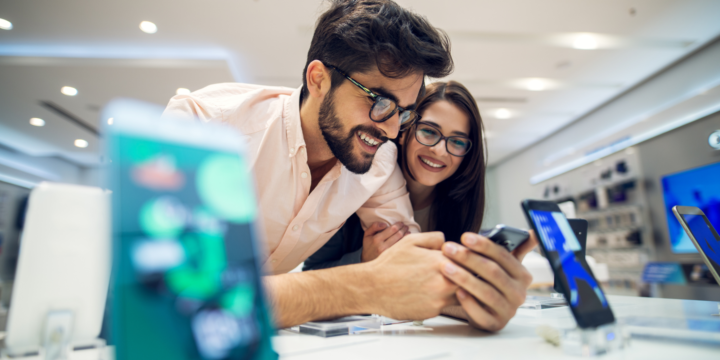 One of the most common challenges in CX digital transformation is figuring out how to maximize the value of a technology investment. Too often organizations only scratch the surface of the value a platform could bring. Why? Because they haven't received the thought leadership, enablement, and applicable journey use cases around the capabilities of their CX technology investment.  
 With Generative AI now front and center in the conversation of game-changing business capabilities, coupled with the continued focus on experience as a differentiator in today's digital marketplace, it is critical to understand how generative AI can be leveraged to not only achieve business outcomes – like customer retention – but enable a differentiated experience that exceeds customer expectations.  
 In prior articles we've discussed automation, decision intelligence, and other proactive solutions centered around predictive data models leveraging omnichannel CX data and comprehensive customer interaction and decision history. While these capabilities are known for driving exceptional value in use cases such as marketing automation, cross sell/upsell, real-time scenarios triggering customer assistance, and retention campaigns to name a few, the challenge of these solutions is they do not exhibit the ability to factor in customer specific nuances in behavior, price, product preference, hardship, and so forth until their configuration is adjusted.  
The good news is that capabilities in CX technologies are advancing by leaps and bounds every day and so are the opportunities to create more exceptional customer experiences. In this article we'll explore how generative AI can improve customer experience and customer retention at the same time.
The Power of Generative AI vs. "Blanket" Solutions  
To understand the potential of generative AI in customer retention, let's first examine how it compares to hard-coded systems like decision intelligence, which create "blanket" solutions. Consider the following scenario.
Problem: A cellular phone customer drops their phone in the lake and no amount of rice is going to bring that phone back to life. When this customer tries to work through insurance to replace the phone, they find they can't afford the deductible. So, they start looking at providers offering free new phones for enrolling in their plan. Since nearly every carrier is offering some kind of "switch and save" deal to gain market share, customers don't have to look far.
Blanket solution. The current cellular phone provider has configured a decision intelligence solution to trigger a standard retention offer of 25% off the next three months service as a bill credit, when a customer clicks, "Cancel My Service." In many cases, that's a great solution – but it won't work for the customer who needs a new phone or a different offer.
AI solution: AI has significant flexibility in its decision making, leveraging a wide array of behavioral, transactional, demographic, and contextual information, accounting for each individual's scenario, especially in this specific customer retention opportunity. If the cellular provider is leveraging this type of AI, then multiple signals – such as a customer looking up helpdesk questions about replacement phone costs or inquiring about an insurance deductible to replace a phone – can trigger a more customized offer. In this case, that offer would be a free or discounted new phone. It's the right offer at the right time and the result is higher customer retention.
The Need for AI Guidance 
The above example may seem unique but think about it in the context of your own business. How many customers could you have retained if your CX systems had automatically deployed the right personalized message at the right time? How much productivity could you have gained? How much money could you have saved?
Unfortunately, most organizations aren't even looking for this type of scenario or don't discover the opportunity to retain more customers until they have already lost a tremendous amount of opportunity.
With this type of AI-enabled CX, organizations can realize positive impacts to revenue and substantial productivity gains as the need for escalated retention calls will be significantly deflected by providing more personalized, considerate, and proactive offers resulting in a higher percentage of retention and campaign efficacy overall.
I began this article with the premise that many organizations aren't maximizing the value of their CX technology investments. The truth is that even as technology like generative AI becomes more accessible, there's no such thing as plug-and-play – not if you want to drive real business value. If you don't know the opportunities to watch for and the best ways to apply the technology, you simply won't get the value from your investment. You need a managed services provider who can guide you through the journey with the right thought leadership, capabilities, design expertise, and strategy to maximize your AI technology investments while achieving your CX transformation goals.
More than price or product, AI and advanced capabilities-enabled customer experience has become THE major differentiator for market-leading businesses – outperforming the solutions of former market leaders due to lack of AI adoption. And as customers become more digitally empowered, those differentiated experiences must take place in digital channels – seamlessly, effortlessly. And enabling that type of frictionless, AI-powered digital experience requires deep CX expertise.
The Value of Partnership in Realizing AI's Value
The end goals of any CX digital transformation are to increase revenue, reduce costs, and improve efficiency, and technologies like AI can help you do all of that – or these same technologies could actually have the opposite effect. That's why it's so important to partner with a CX organization who has deep expertise in existing and emerging technology and knows how to help you apply that technology where it will make the most impact on your customer experience and bottom line.
TTEC Digital provides thought leadership, industry agnostic and specific use cases applicable to the client's journey, and responsible introduction of advanced capabilities to scale with digital transformation maturity. As a result, we introduce the right capabilities at the right time, to solve the right business problems – focusing on value creation and realization at every step of the journey. Before you invest in new technology, get in touch with our team of experts so we can help you make the most of your investment.
Are You Ready for Customer-worthy AI?
Take the assessment to clarify your AI goals and learn how you can use AI to create customer-worthy experiences. ​
Assess Your AI Readiness