Multi-Cloud Environments in the Public Sector: Risks and Rewards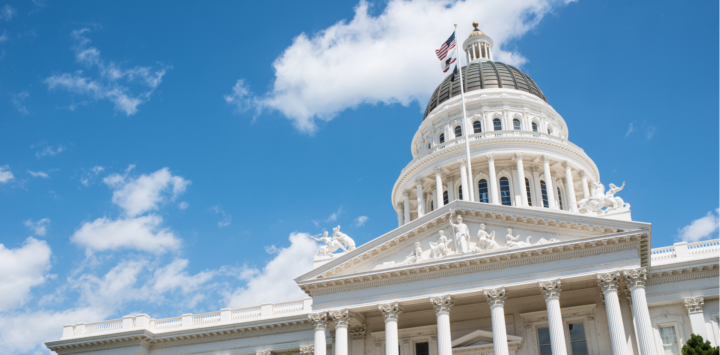 This past April, the Federal Risk and Authorization Management Program (FedRAMP) reached a milestone: 300 authorized Cloud Service Offerings (CSOs), making cloud computing more accessible to agencies in the public sector than ever before.
Over the past two years, the number of "in process" CSOs has increased by 50%, indicating that more CSOs than ever are working towards a FedRAMP authorization. And these new CSOs will find a market: the U.S. Government Accountability Office (GAO) estimates that government agencies plan to spend billions of dollars each year to support their IT and cybersecurity efforts — including transitioning IT resources to secure, cost-effective commercial cloud services.
It's a cliché at this point, but 2020 was a pivotal year for transitions. For many government agencies, who found themselves caught between rapidly fluctuating citizen demands on one side and work-from-home mandates on the other, the pandemic helped rapidly speed up the timeline for cloud transitions.
Cloud adoption in the public sector was steadily gaining momentum before that, as agencies decided to take advantage of the scalability and convenience of the cloud, right at a time when the federal government was prioritizing better citizen experience (CX) in the public sector. But as with most new technologies, adoption lagged behind the private sector.
The Evolution of PubSec Cloud
While it's a common joke that the public sector is slower to adopt new technologies than the private, it's with good reason: the stakes around privacy and transparency are often much higher for public agencies.
For a long time, the perception of cloud in the public sector was that it was unrealistic: the risks, (or perceived risk) of a data breach happening outside of an agency-managed data center, or while being transferred between cloud provider and consumer, seemed to outweigh the benefits that cloud offered. That balance has shifted as cloud security has continued to improve. In addition to the increase in CSOs seeking FedRAMP authorization, there was also a 50% increase in the number of CSOs authorized at the High Impact level, which grants authority to store the most sensitive unclassified data – where any lapse in confidentiality, integrity, or availability could have catastrophic consequences for the organization.
However, there is one more cloud risk that public agencies might not have control over: outages.
The Advantages of Working with Multiple Cloud Providers
Outages happen – and regardless of which big cloud provider made headlines last, every single one of them has had an outage at one point or another.
If your public agency has your call center, CRM, and other functions all based in one cloud platform and one region, and that provider goes down, you don't have much choice aside from calling it a day. To combat this, the major cloud providers house data center facilities in different regions. Clients can choose to mitigate risk by spreading functionality across multiple regions—so if a natural disaster takes a region offline, they can still rely on the other regions to temporarily pick up the slack. But this can be complicated if your agency is smaller.
But if that same agency has their call center in AWS, their CRM in Azure, and their chatbot integration in Google CCAI, they are better prepared for an outage on any of those cloud providers. As an example, if AWS were to go down for a few hours, this agency still has both a dynamic CRM and a chatbot tool with some call center functionality on two separate clouds – meaning that this agency can still run some call center functionality, despite their call center on AWS being down.
You don't have to repeat every functionality across every tech stack, but spreading out some of these can help prevent you from becoming completely locked down if your cloud provider does experience an outage.
This is another advantage of a multi-cloud solution: choosing the exact right solution for your business needs, regardless of what is supported by your current provider. Every single cloud provider has their strengths, and they are all different. Working with multiple cloud providers gives you the flexibility to go after the absolute best-fit tools for your use case.
The Downside to Multi-Cloud
Of course, these advantages come with more complexity, and sometimes a downside.
In this case, multi-cloud can increase costs – enormously. Typically, cloud service providers charge by usage, but give hefty discounts on volume. If an agency using Amazon for storage were to move some of that storage to Genesys Cloud, for example, they would be paying for Genesys AND losing their volume discount with AWS. There are the additional staffing costs as well. More integrations across different clouds mean more points of entry for potential cybersecurity breaches.
Single cloud has some advantages, like simplicity. It's much easier to manage, for one thing, and doesn't require workload migration between multiple cloud providers. This in turn helps simplify your staffing needs, whether that's engineering or vendor management, as there will be fewer cloud providers to engineer and/or manage. Product selection is also simplified with a suite of applications from one vendor – and these products will usually be designed to work well together, without a ton of additional integrations.
Single Cloud, Multi-Cloud, or On-Prem: How TTEC Digital Can Help
If you find yourself choosing between single cloud, multi-cloud, or an on-prem solution, ask yourself what tools and applications bring the most value — to your clients, to your employees, and to your organization. What are the costs of down-time versus the costs of managing several cloud platforms?
Regardless of whether you choose a single cloud or a multi-cloud solution, TTEC Digital can help.
With over 40 years of experience in customer contact center design, implementation, and operation, our CX design teams create holistic, integrated platforms that will improve citizen experiences while keeping you compliant with FedRAMP or StateRAMP. In fact, our work has resulted in an average of 35% improvement in NPS scores for NPS leaders.
Our partners include major cloud providers like Microsoft, AWS, and Google, allowing us to bring you the best cloud(s) solution for your agency.

Chat with a PubSec Specialist
Whether you need help migrating to the cloud or creating a journey map to understand your citizen experience, TTEC Digital can help.
Let's talk