Partner Proof: AWS + TTEC Digital Drive Legacy Contact Center Updates for Car Rental Provider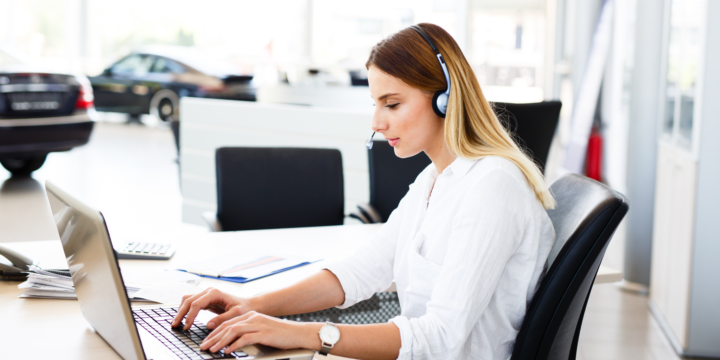 One of the world's largest car rental providers wanted to provide customers with a better customer contact center experience and improve operations, but found these improvements stalled by the legacy technology their contact center relied on. Here's how TTEC Digital and AWS helped get the contact center transformation back on the road.

The challenge: transforming a legacy contact center
This client is among the world's largest car rental providers, with over 100 third-party rental partners located across more than 90 countries and territories. Naturally, this company requires a contact center that matches their global reach, with over 4,000 agents handling customer care.
This client wanted to provide customers with a better customer contact center experience, drive operational efficiencies, and lower costs, but was unfortunately reliant on legacy contact center technology. They came to TTEC Digital to help transform its contact center.
Project goals:

provide proof of concept for improved solution
redesign call flows and call routing for better efficiency
migrate over 7,000 phone numbers from legacy contact center
How AWS + TTEC Digital delivered in six weeks
This client asked TTEC Digital to evaluate Amazon Connect utilizing one of the company's existing business units as part of a proof-of-concept initiative, focusing on speed-of-deployment, flexibility, customer experience improvements, and operational benefits. This quickly proved successful: CSAT scores improved, implementation costs were lower than competing technologies, and the project was completed within six weeks. The success of the proof-of-concept created a business case for a full-scale production migration of all lines of business to Amazon Connect, providing the client with the cost savings they desired.
The original project plan called for the migration of each additional line of business. However, a decision was made by the car rental provider's executives to further accelerate its data center exit strategy and dramatically increase the velocity of the project by developing, deploying, and migrating multiple lines of business simultaneously to achieve additional cost savings.
With the new strategy in place, TTEC Digital and the company began dramatically simplifying current contact center experiences by redesigning call flows, skills, and call routing to support a more efficient environment. The project took approximately four months from start to finish and included the migration of more than 7,000 phone numbers and more than 4,000 customer service agents.
Products used:
Amazon Connect
Amazon Lex
Amazon Connect Contact Lens
Operational improvements and increased customer satisfaction
TTEC Digital engaged as a trusted advisor to help the company identify its current pain points and customer challenges before addressing the technology. By successfully tackling its contact center first, TTEC Digital demonstrated both its experience and the benefits of Amazon Connect, leading to the larger and much more complicated car rental business project. The upfront planning and redesign were critical to supporting the accelerated timeline, enabling the car rental provider to meet the desired date for its data center exit strategy.
TTEC Digital has continued to work with the company on additional business opportunities to leverage Amazon Connect and other services to improve their customer and agent experience. Following the full production migration of all agents, TTEC Digital and the car rental provider have focused on a roadmap of desired enhancements that include Amazon Lex natural language, enhanced agent desktop, Amazon Connect Contact Lens for call sentiment analysis, and advanced self-service capabilities.
Project results:

improved CSAT scores
implemented with lower costs than competing technologies
completed within six weeks
roadmap for future technical enhancements
Explore TTEC Digital + AWS
Through our partnership with AWS, TTEC Digital delivers solutions that will help you provide the ultimate in customer experience.
Learn more