What Contact Center Leaders Need to Know from Google Cloud Next '23
Google Cloud Next '23 brought together tech leaders from across the globe, and as a Google CCAI Platform and generative AI launch partner, TTEC Digital was thrilled to join the conversation. This year, the spotlight was firmly on generative artificial intelligence (AI), showcasing its disruptive potential in addressing challenges and transforming industries in increasingly creative ways.
During the event, Google unveiled a series of enhancements to its cloud solutions, including the CCAI Platform, continuing to demonstrate its commitment to simplifying workflows, accelerating time to market, and fostering innovation. These upgrades included native integrations with large language models (LLMs) for comprehensive answer and response generation, new workforce management capabilities, new offerings for legacy contact centers to harness AI and LLM capabilities, a preview feature enabling natural language bot creation by business users, and significant improvements to Vertex AI Workbench and Pipelines for streamlined machine learning workflows.
As our team reflects on the event, they're excited to share some of the highlights.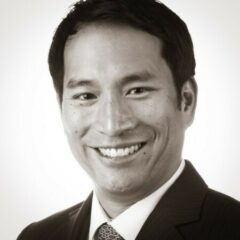 Sam Thepvongs
Google Partner Executive
"This event marked a significant milestone in Google's evolution in democratizing AI for broad adoption. What sets Google apart is that they are telling a broader AI story that is relevant to everyone, regardless of their role in an organization. The contact center-specific AI story enables each of those individuals to deliver contextually relevant and personalized customer experiences across all communication channels.

Given Google's unmatched and undeniable scale and history of AI leadership, it's not surprising they unite these elements cohesively, both through external customer experiences and internally through better agent/employee experiences. And while their ability to thoughtfully deliver automation throughout the customer journey is impressive, the addition of allowing customers to switch to their channel of choice quickly and seamlessly at any time — all driven by AI — is a game changer.
Overall, this conference highlighted a future where AI-driven experiences will redefine business models and empower organizations to provide exceptional customer experiences with tremendous agility. Toward this end, we were proud to see Gen Digital talk about their own experiences in this transformative journey in partnership with TTEC Digital and Google."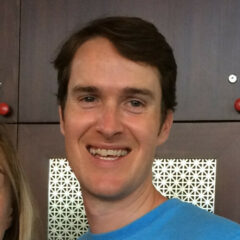 Mark Eichten
Google CCAI & Generative AI Executive
"First and foremost: Employees are the lifeblood of organizations. The focus of AI should be on empowering employees with elevated responsibilities, not eliminating them.

Looking ahead, code and virtual agent generative AI is poised to become mainstream by Q1 2024. This integration will extend to daily workflows across all role levels. Organizations that embrace this form of AI early are likely to reap substantial long-term benefits.
Organizations are increasingly embracing AI and generative AI in collaboration with Google and trusted partners. In today's dynamic landscape, it's important to recognize that customers and companies are often engaged with multiple partners simultaneously — on average, around seven. Adapting to this paradigm shift means acknowledging that exclusivity is no longer the norm. Tech partners who are open and capable of collaborating with other partners are the ones securing a seat at the table in this new era of cooperative innovation."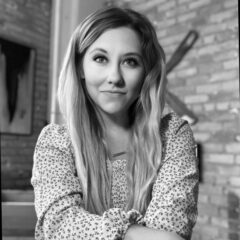 Whitney Kirchner
Google Partner Channel Lead
"Amidst the atmosphere of innovation and collaboration, what truly stood out as my favorite part of the conference was the invaluable opportunity to meet our partners and clients in person. There's an undeniable energy that happens when we can connect face-to-face, share experiences, and exchange insights.

Beyond the meaningful interactions, the conference showcased the exceptional ways in which generative AI is stepping up to address complex challenges across all industries to provide extraordinary customer and agent experiences in the contact center. With 161 announcements made over the three-day conference, Google Cloud Next '23 reaffirmed the impact that technology and innovation can have on the customer experience landscape. I'm eager to champion these advancements in our ongoing efforts to elevate customer interactions."

Jesse Beatty
Google CCAI Platform Lead
"The theme of Google Cloud Next '23 was undeniably artificial intelligence, specifically generative AI. One analyst projected gen AI to be a trillion-dollar market over the next 10 years.
Considering that potential, I'm extremely excited to see what kind of unique solutions we create. We have an opportunity to deliver transformative change for our clients while increasing TTEC Digital's own efficiency in delivering those solutions. For example, although just released in preview, the generative flows functionality — designed to accelerate AI workflows from data ingestion and preparation to exploration and analysis — looks to be a promising tool for significantly reducing development time."

In essence, Google Cloud Next '23 reinforced the urgency of staying ahead in a rapidly evolving industry. As we look forward, the TTEC Digital team is looking forward to leveraging these insights and collaborations to empower our clients with cutting-edge solutions that go beyond the contact center — for true end-to-end customer experiences. We look forward to sharing the groundbreaking innovations and transformative experiences this year's event inspires at next year's Google Cloud Next '24.
Put TTEC Digital's expertise and Google's technology to work for your business.
Together, we can optimize your operations and your CX success.
Connect with a Google expert