Why Managed Services Is Critical to Realizing CX Digital Transformation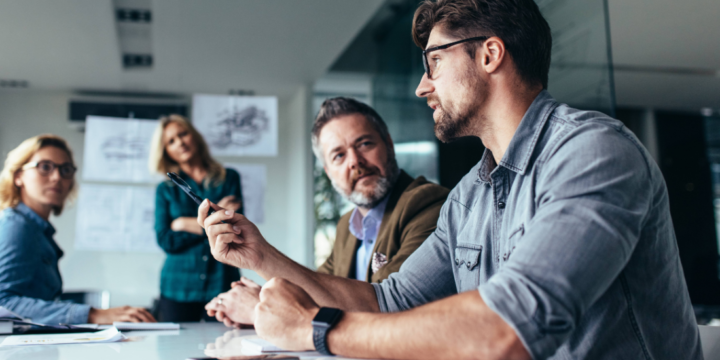 Today's businesses and their CX leaders are facing extreme pressures. Amidst a shaky economy, they're dealing with rapid technology advances, increasing customer channels, managing operational costs to serve, positioning CX as a revenue driver, reducing customer friction, and identifying what their ideal cloud strategy looks like. Given these intense conditions, it's easy to understand why the market is moving away from the pitfalls of multi-vendor CX outsourcing and trending toward a single partner – a Managed Services Provider (MSP).
Managed services, as a concept, refers to outsourcing the end-to-end responsibility of a range of processes, functions, or areas of an organization based on ROI or the enablement of a larger outcome.
In terms of CX digital transformation, organizations have typically outsourced some or all components of a digital transformation to numerous vendors, resulting in sub-par results or wasted investment. Luckily, many organizations are seeing the benefits of working with a single partner to gain a more holistic and strategic view of their digital transformation. In this blog article, we'll examine:
Market trends in managed services
Pitfalls of multi-partner outsourcing
What to expect from a Managed Services Provider
Discover how to kick off your digital transformation on the right foot and stay there.
Read the Blog
Market Trends in Managed Services
Economic uncertainty, a tight direct-hire labor market, and urgency to enable digital capabilities has led to an organizational shift to a single partner CX focus to access the right talent, receive tailored services, digitize rapidly, and reduce costs.
Lack of digital capabilities and modernization increase the cost of customer service, affecting critical areas such as call deflection, self-service, and personalization, which is one reason why we are seeing a surge in leveraging MSPs to decrease delivery and customer service costs. We are also seeing a continued trend of customer preference for digitally enabled organizations.
Selecting an MSP who can bring technology and labor quickly to an organization drives value at a critical time in the market. The right MSP in this case would be able to assist the organization with digital transformation while in parallel providing the appropriate managed services to enable immediate value.
We are also seeing a significant increase in investment on the MSP side in automation as a service. Automation is a key component of transformation. In today's market, an MSP with significant experience and talent around automation-as-a-service can drive rapid value in productivity hours gained and reduction in cost to operate.
Pitfalls of Multi-Vendor Outsourcing
As organizations begin or continue to digitize operations with multiple vendors, a key realization in recent years is the lack of customer journey ROI gained from this approach. Organizations are realizing vendors spend more time competing against one another for larger pieces of the outsourcing business, rather than collaborating to ensure the client achieves their desired outcomes and journey. As a result, the organization ends up with a very expensive amount of finger-pointing with very little to show for it.
This is causing a shift in organizations moving to a single MSP for strategic investments such as enterprise integration, cloud platform services, and digital transformation services. Organizations are beginning to partner with MSPs to drive vendor consolidation, evaluate vendor performance, and enable digital capabilities without the pitfalls of the past.
What to Expect from Your Managed Services Provider
At a minimum, you should expect your Managed Services Provider to deliver high-value services, which include:
Helping establish and/or evaluate existing business outcomes
Understanding mandates around automation and organizational goals/KPIs
Helping source an automation platform or set up a turnkey connection to drive automation-as-a-service
This very consultative style of engagement is becoming increasingly common in today's market as the historical approach to siloed automation in a multi-vendor environment has yielded sub-par ROI. In fact, according to S&P Global Market Intelligence, "the aggregate managed services market is expected to increase to just under $100 billion by 2026, a compound annual growth rate of 10.9%."
Another important aspect of identifying the right MSP for your business is market analysis. COVID-19 created a tremendous push for digital transformation and leveraging digital capabilities with CX, EX, automation, and proactive solutions in mind. Customers are more willing than ever to switch brands in favor of digital experiences and minimizing person-to-person interactions in favor of immediate value and/or transaction.
While economic conditions certainly influence the market shift as well, understanding the critical components of what today's customer is looking for is crucial to selecting an MSP capable of enabling your transformation journey.
Next Steps in Your Digital Transformation Journey
Getting started the right way, the first time, is critical to the success of a digital transformation engagement. To get it right the first time, digital transformation ultimately requires a trusted partner with experience architecting the journey — and few companies can offer the suite of services and the level of expertise offered by our team here at TTEC Digital. Before you move to transform your organization, get in touch with our team of experts, so we can provide insights and clarity into the journey.