TTEC AI for Customer Experience Readiness Assessment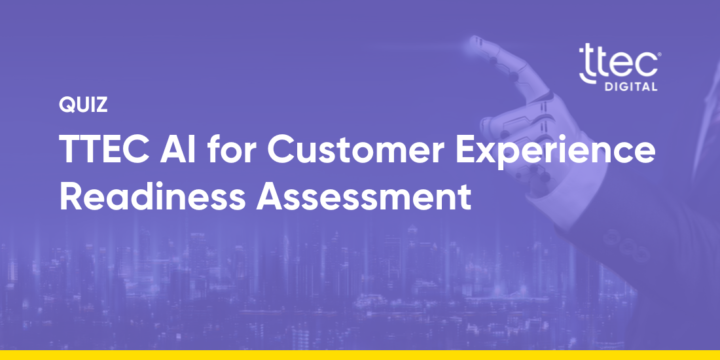 The benefits of artificial intelligence (AI) in customer experience are clear. Reduced costs, improved productivity, and increased revenue are three big opportunities – but only if your organization is truly ready for AI.
To help you understand your AI readiness, we've put together an assessment that will help you clarify your goals and understand where your organization stands in its AI and CX maturity.
Upon completing this assessment, you'll receive a detailed report outlining the following:
Summarization of each question
Insights into overall results and best practices
Access to a consultation with our CX AI strategy team
Is your organization ready for the power of AI? Take the quiz to find out.