Let's Get Personal: How to Personalize Your CX and Marketing Strategies With a Customer Data Platform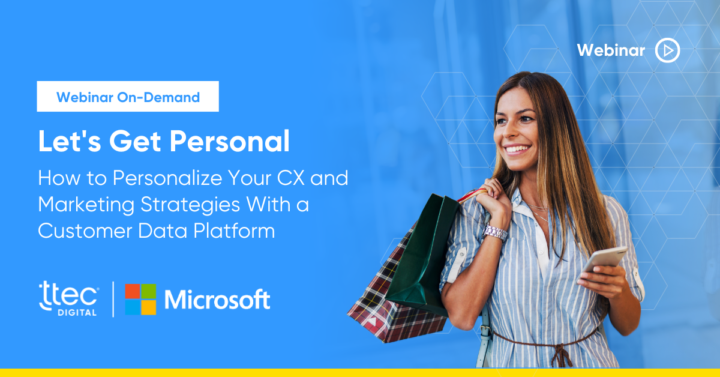 Welcome to the Experience Economy. Where frictionless, highly personalized customer experience (CX) is the linchpin to customer loyalty.
At the leading edge of the retail experience, brands like Walmart and Nike continue to stretch perceptions of what's possible for CX. Their innovative technologies, omnichannel customer journeys, and automated processes continue to set and re-set the bar for the best experience a customer can have. So, how do you keep up with the big dogs?
Leveraging data and AI to predict and personalize customer interactions is a good place to start. With a customer data platform (CDP) like Dynamics 365 Customer Insights, you can unify user data, get a holistic view of your customers, uncover deep insights and act on them in real-time to drive revenue growth.
During this webinar learn how to:
Predict customer intent with rich segmentation and AI-driven insights
Deliver relevant and personalized offers at the right time
Enhance and automate omnichannel customer experiences
Drive sales and increase the amount a customer spends with your brand
Meet the Presenters: