How a Digital Twin of a Customer Can Inform Stronger Customer Experiences in Retail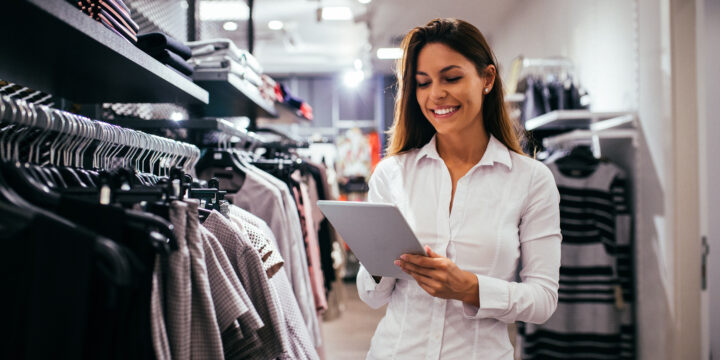 Maybe the concept of a "digital twin" sounds familiar to you. Over the last few years, digital twins of a product (DToP) have popped up across the manufacturing industry to simulate business processes and create virtual models that enable manufacturers to predict and implement more efficient production. These digital twins can lead to millions of dollars saved in operational costs by allowing organizations to better predict system and machine maintenance or evolve production workflows.
So, what's a digital twin of a customer (DToC) then?
Think of a DToC as the evolutionary cousin of its DToP predecessor. While DToP focuses on predicting the behaviors of machines and systems, DToC instead attempts to predict the complex patterns and behaviors of the consumer.
"According to a recent Gartner report: The Digital Twin of a Customer builds on the familiar concept of a marketing persona to provide context and predictions of future consumer behavior. It relies on both online and physical interactions to accurately simulate the customer experience and adjust those simulations in real time."
What is a Digital Twin of a Customer?
But DToC isn't just a predictive model. And it also isn't a simulated alternate reality like the Metaverse. Rather, it represents an entire set of interconnected predictions and simulations, based on real customer data, that work together to emulate a customer's range of possible experiences with a brand.
To create a true digital twin of a consumer (and not just a marketing persona), organizations need to pull together data from a host of different sources to encompass the "total experience." At TTEC Digital, we break the total experience down into two broad subgroups: the customer experience (CX) and the employee experience (EX). These types of intelligence spanning online touchpoints, physical store visits, and transactions can then be augmented with modern data and AI best practices, where they are transformed into a real-time "map" that charts a customer's entire relationship with a brand.
What Business Challenges Can a Digital Twin of a Customer Solve?
DToC is still an emerging capability, but the use cases and data and AI best practices are there to make it happen.
Let's take a brief look at a few ways DToC can pay off:
Optimize processes: Simulating and predicting a customer's range of behaviors can help streamline the processes brands create for their customers. In some cases, it could also inform where automation can play a supporting role.
Predict performance: The ability to simulate customer behavior enables brands to vet proposed activities or events before they occur, reinforcing strong strategies and flagging activities that could miss the mark.
Detect problems: Each time a negative customer experience is identified and proactively remedied, brands reap the benefits of significant cost avoidance.
Uncover opportunities: One of the most powerful benefits of a DToC strategy is the ability to adjust engagement tactics in near real time. While one engagement tactic might work for a while, it likely won't be that way forever. By staying connected to the pulse of customer, brands can track and adapt to subtle changes in customer preference and behavior.
Deploying Digital Twins in Retail
Let's set the scene. Your retail store has a large shipment of new inventory on the way for the holidays. Before you decide how you want to promote the product, set up your inventory in the store, and support sales, imagine if you could create digital twins of your customers to better understand how they would respond to various factors such as inventory levels, store layout, in-store associate support, and timely offers.
By rolling these simulations into the aggregate, your retail store can begin to understand the potential effect of each factor across an entire segment of your customer base. Now, you have the insights at your fingertips to maximize every touchpoint in the customer experience associated with this product—pinpointing offers only to the groups who need it, designing the in-person experience to maximize spend and customer satisfaction, allocating inventory across stores and fulfillment centers, and supporting a variety of other core business objectives.
Take a deeper look at the potential for data and AI in retail.
This eBook explores four data-driven strategies you can use to augment your retail customer experience.
Download the eBook
Preparing Your Organization to Capitalize on Digital Twin Strategies
Digital Twins have the potential to unlock customer personas and customer data in new and powerful ways. In order to realize this vision, however, there are a few foundational steps you will want to take first.
Strategy Comes First
As you can probably imagine, data is the most important element of a digital twin strategy. Before you even consider implementing digital twin practices, take the time to review your data foundation. Do you have access to all the different types of data you'll need to capture the total customer experience? Are there modifications you will need to make to your current data capture methods? Additionally, you may want to re-evaluate your customer personas and make sure that you are building your digital twins based on the most current versions of your personas. Finally, don't forget to define your end goal. Digital twin capabilities work best when they are informed by the outcomes and objectives your organization wants to elevate.
Develop Consent-Based Data Practices
Before you begin deploying customer data to create a digital twin of a customer, it's important to make sure your data usage is in line with all the relevant data privacy requirements — including both the California Consumer Privacy Act and the General Data Protection Regulation. In practice, this likely means establishing compliant opt-in and opt-out controls for customer data. It might also require the creation of customer-facing portals that can manage data transparently. Ultimately, trust is paramount to the success of the program.
Finally, you'll want to start building the governable data models that will make digital twins possible. You don't need to have this in a finished state, but you should aim to have the access points to your data in place and have started connecting the right "wires" between sources.
Choose an Executive Sponsor
The potential of digital twin capabilities is pretty limitless. As a result, finding a high-level sponsor within your organization with the right vision for the project is critical. From there, you can begin building out the rest of the digital twin team — including IT experts, AI specialists, CX practitioners, and your legal and marketing teams. Moreover, make sure each of these groups feels empowered to act on the insights your program unearths.
TTEC Digital Can Help You Get Started
Whether you have each of these preliminary boxes checked, or you need help navigating some of the finer details, TTEC Digital has the data and AI experience and capacity to personalize your digital twin use cases to meet your customer experience goals. Nearly 50 years of helping retail organizations get closer to their customers means we've done it all.
Our team is equipped to help you from end to end to:
Integrate customer data across platforms
Innovate the way you use and deploy AI solutions
Design your digital twin of the customer capabilities
Augment performance with additional data and AI retail tools and strategies
Support your internal team every step of the way
Contact our team of data and AI experts to explore the potential for digital twins of the customer in your CX strategy.
Contact an Expert