How AI-Enabled CX Can Drive Revenue and Results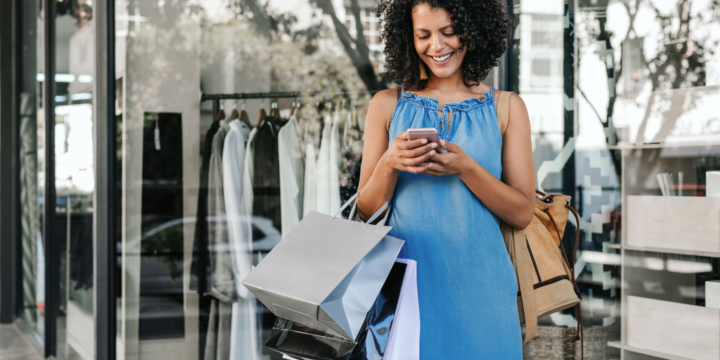 Digital transformation initiatives in the customer experience (CX) industry have historically been judged on cost savings – specifically, gains in productivity and reductions in operating costs. However, as generative artificial intelligence (AI) enables even greater levels of digital transformation, saving money is just the tip of the iceberg. Innovative organizations are taking their digital transformations to the next level and the expectation is not simply to reduce costs, it's to generate revenue. How? Read on to learn how to use AI-enabled CX transformation to drive revenue.
1. Get Personal … with AI-Enabled Marketing
A study from McKinsey & Company found that nearly 80% of consumers are more likely to repurchase from brands that provide tailored experiences. In addition, nearly 70% of those consumers say personalized messaging influences their purchase intent. While this type of marketing is becoming more common, many organizations have not yet realized the impact personalized experiences can have on their revenue stream.
With generative AI, we can go further in identifying behavioral patterns in engagement, transaction trends, product preferences, and more. We can then combine this level of insight with other sources, such as the data shared from devices and social media to identify customer segments and create much more targeted marketing campaigns, which in turn can maximize customer value and generate more revenue.
Generative AI can also increase the average transaction value and revenue per customer with AI-powered cross-selling and upselling systems. These systems can recommend complementary products or upgrades to customers based on their purchase history and preferences. Similar AI tools can also analyze customer data to find potential retention issues and offer personalized incentives or discounts to improve retention.

Learn more about how personalization can drive revenue growth.

2. Improve the Human Connection with AI
The fears that AI will replace human workers are largely unfounded. In the contact center space, what AI can do is turn agents into superheroes and improve their interactions with customers. Here's how:
Free up time for more meaningful interactions. AI tools like call summarization reduce agents' time-consuming manual tasks so that they can spend more time dealing with more complex customer problems and providing a real human touch.
Improve knowledge bases. With generative AI, agents no longer need to comb through FAQs and articles to find answers to customer questions. Now, with tools like Microsoft Copilot, agents can simply ask the AI a question and get a succinct answer.
Offer real-time coaching. With AI contact center agent supervisors can provide coaching and quality suggestions in real time – improving new associate ramp-up time, quality, compliance, and conversion rates.
By making agents more effective, AI can also increase employee satisfaction, which has a direct positive impact on employee turnover and the bottom line. And let's not forget the importance chatbots and virtual assistants, which allow 24/7, always-on customer support – a big driver in customer satisfaction.
3. Solve Problems with AI … Before They Get Worse … and More Expensive
Predictive analytics powered by AI can leverage large scale data analysis, pattern recognition, anomaly detection and much more to identify customer problems – often before they occur. The manufacturing industry is one example where this type of analytics can have a profound impact on the bottom line. Predictive maintenance isn't new, but with AI it gets a significant upgrade by more accurately anticipating when equipment is likely to fail, allowing for timely maintenance interventions that can prevent costly downtime and unplanned outages.
In the retail sector, AI can often preemptively identify issues by analyzing customer reviews, social media mentions and other online content to identify early signs of product issues or dissatisfaction. Natural language processing (NLP) algorithms can detect negative sentiment and patterns that might indicate a widespread problem.
4. Spur Product and Service Innovations with AI
When it comes to innovations, again, it's all in the analytics! With AI, analytics systems can monitor market trends, customer feedback, competitive intelligence and more to identify market gaps and opportunities for innovation. AI can also boost voice of customer analysis by monitoring customer feedback, reviews and social media mentions in real time to get insights into how products and services can be improved.
All this data ultimately informs action. When companies know what customers want and where the opportunities lie, they can use those insights to create the products and experiences that customers will come to demand.
Get Started
With so many exciting opportunities for AI to drive revenue, it can be hard to know where to get started. That's why TTEC Digital created this AI Readiness Assessment. This 10-question assessment will give you a better understanding of your AI readiness and how you compare to the current market.
Are You Ready for Customer-worthy AI?
Take the assessment to clarify your AI goals and learn how you can use AI to create customer-worthy experiences. ​
Assess Your AI Readiness