3 Tips to Enrich Experiences for Your Contact Center Agents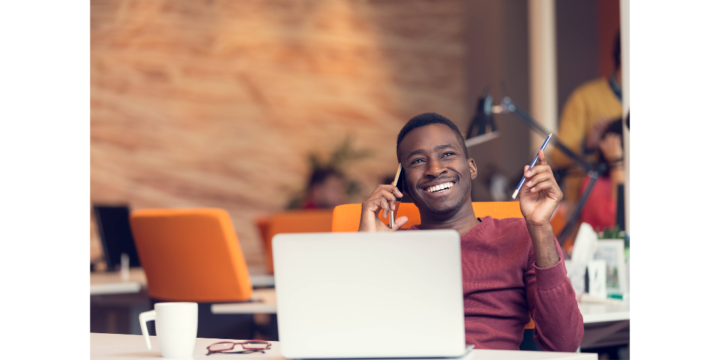 To be exceptional, every experience needs to be customer-centric and your contact center agents are at the heart of that journey. As the main point of contact with your customer base, they have to drive meaningful engagement within every interaction. That means agents must exude warmth and curiosity, as well as exhibit a high degree of motivation to support, problem-solve, and strengthen the customer experience in every engagement.
Bringing that type of "can do" attitude to work each day isn't easy, and your agents need to feel supported and valued at every turn. A positive, strong agent experience requires having the right information at their fingertips, so they can feel competent and equipped to support your customers to the best of their ability.
With everything that's going on in our world today, keeping your agents happy and motivated is an increasingly challenging goal, and one that you need to stay ahead of. Here are our top three tips to strengthen the experiences of your contact center agents and drive loyalty:
Tip #1: Simplify the agent experience to eliminate day-to-day frustration and friction.
Rapid digital transformation and a shift to increasingly complex customer journeys means that companies are adopting more and more channels, processes, and technologies to meet evolving consumer behaviors. Unfortunately, these changes can also mean an increase in information silos, data duplication, and overcomplicated workflows and systems. As a result, your agents may be spending time on a frustrating hunt for the latest customer information as they move between screens and systems trying to find answers.
Simplifying the agent experience gives your team a laser-like focus on each customer interaction and eliminates what can seem like an endless search for the necessary data to support those interactions. The answer is to create a "single pane of glass" for your agent experience, which means unifying all your systems into one portal that holds all of your customer information and displaying it in a simple, intuitive way for your agents. With readily available, easily digestible, and up-to-date information at the ready, your agents can focus on the most important part of their job: supporting your customers.
Of course, the right technologies need to be in place to support a streamlined agent experience. That means finding ways to automate less critical tasks like simple requests with advanced AI and automation tools to reduce agent handle time and cut back on cue backups.
Tip #2: Improve agent retention with greater workplace flexibility.
In an increasingly competitive talent market, employers need to be more accommodating than ever to meet employee expectations. Just as modern customer experiences need to adapt to ever-changing needs and preferences, your agent experience needs to adapt to meet evolving employee trends and expectations. In today's post-pandemic economy, most employees are seeking more flexible work environments and hours to retain the less structured work-life balance many have grown accustomed to.
The expectation for remote work options and a desire for more workplace flexibility requires the right technology, which can only be enabled by well-designed cloud systems. Whether your workplace is 100% remote or some kind of hybrid, a cloud environment can be the answer to delivering a workplace that meets the individual needs and desires of all of your agents, while simultaneously boosting remote team collaboration and productivity. While the move to remote and hybrid work environments was at one time perceived as an unexpected, temporary shift, it is time to embrace this change as permanent. Cloud systems simplify and streamline agent tools and operations, to enable and support the agent experience no matter where they are located.
Tip #3: Make sure your agents know they are valued and appreciated.
A strong workplace culture not only boosts employee engagement and loyalty, it also provides an environment supportive of mental health. Agents are on the frontlines of your company, and for them, stress caused by new omnichannel journeys and changing customer behavior may be at its highest. Investing in a strong culture that values every human being on your team can reap tremendous rewards in the way of employee mental health, job performance, and talent retention.
Fostering a rewarding and respectful culture means creating benefits and recognition programs that are authentic and demonstrate that you understand the importance of each and every employee on your team. It's a culture fueled by transparent and proactive communication from the top down and embodied by individual staff and leadership across teams.
While it's a given that benefits and pay scales must be competitive, employees today are looking for more inspiration from their work beyond salary, including accelerated growth opportunities, and even a greater sense of purpose. These types of company cultures facilitate stronger, more engaging experiences for your agents and staff, while nurturing individual development, and providing more time for training and mentorship – all of which will inevitably lead to increased agent retention, decreased attrition, and improved agent experiences.