Celebrating 8 Consecutive Years in the Microsoft Inner Circle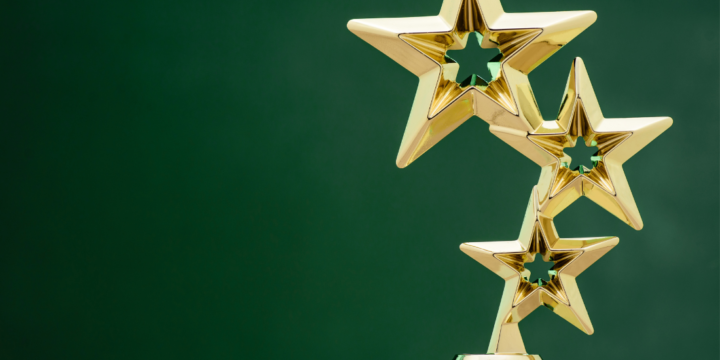 TTEC Digital has achieved Microsoft's prestigious "Inner Circle for Business Applications" award for the 8th year in a row. Here's a deeper look at what it means for our clients.
Every year at Inspire, Microsoft's annual conference for partners, the top 1% of global partners are invited into an elite relationship with Microsoft. It's the Inner Circle for Business Applications, a tier that TTEC Digital has achieved annually for the last 8 years.

"This is an incredible achievement for a partner like TTEC Digital and makes us unique among the 80 or so companies worldwide that achieve this award," said Biplab Mandal, Global Leader of TTEC Digital's Microsoft practice. "We are one of very few partners within Microsoft's Inner Circle that is fully committed to AI-enabled CX transformation — which means our capabilities focus solely on Customer Experience space, bringing a deep understanding of CX-led design, and how AI is revolutionizing contact centers."

TTEC Digital's focus on AI-enabled CX transformation aligns well with Microsoft's shift to embedding AI into every product and platform. As clients have expressed interest in generative AI, the TTEC Digital team has been providing guidance — even recently releasing an AI Readiness Assessment to help clients see where they stand when it comes to AI and CX maturity — as well as beginning to introduce solutions like Microsoft's Copilot to clients.

As an Inner Circle member, TTEC Digital receives direct access to Microsoft leaders, insight into upcoming plans and product development, and more. It creates opportunities for the TTEC Digital team to advocate for clients, prioritize their needs and help build them into the Microsoft product roadmap. And it also continues to deepen the relationship between Microsoft and TTEC Digital.

In addition to announcing Inner Circle members at Inspire, Microsoft recently unveiled the new Microsoft AI Cloud Partner Program. This is another opportunity for partners to tap into resources, programs, and a technology ecosystem that will help their customers achieve real business results.

The Microsoft AI Cloud Partner Program incentivizes partners like TTEC Digital to leverage the latest and greatest AI technologies to deliver customer value. With the launch of this program, Microsoft is moving away from the well-known Gold and Silver competencies to six different solution designations, with the ability to earn specializations under each designation.

As a long-time Microsoft Gold Partner, the team quickly pivoted to achieve two new solution designations to replace our Gold status. As of June 2023, TTEC Digital is now a Microsoft Solutions Partner for Business Applications and Modern Work. Much like the legacy Gold Partner designation, becoming a Solutions Partner shows customers our commitment to meeting Microsoft's training and accreditation standards, as well as our capability to deliver exceptional solutions built on Microsoft technologies.

The deep relationship that TTEC Digital and Microsoft have forged through these programs over the years, combined with the value this relationship has brought to clients, has been a powerful factor in the practice's growth — which has tripled in size over the last three years. As TTEC Digital invests in this partnership and keeps bringing exceptional CX solutions to customers, we expect to see this footprint continue to grow globally.