Demystifying Microsoft Digital Contact Center Platform (DCCP)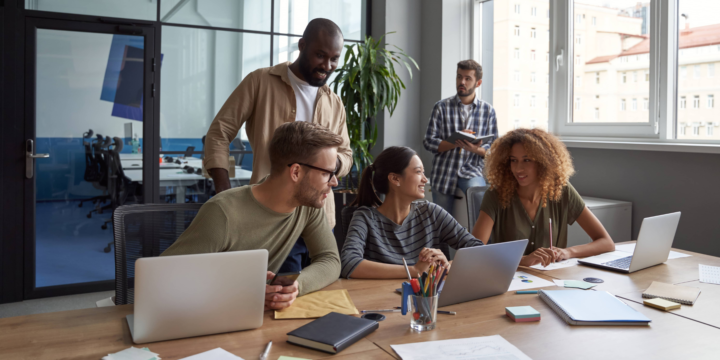 In July 2022, Microsoft debuted its Digital Contact Center Platform (DCCP), described as "an open, extensible and collaborative contact center solution designed to deliver seamless customer journeys." While the platform is undoubtedly a game-changer in the contact center space, many have struggled to understand just what it is. Because it's not a CCaaS platform, Microsoft DCCP doesn't really have a direct counterpart in the contact center space, which makes defining it tricky. As many questions have come in about what DCCP is, we thought it was time to explain this solution and unpack just what it means for the customer experience industry.
What Is Microsoft DCCP?
Before we get into what DCCP is, it's probably best to say what it isn't – and that's a single product. DCCP is not one piece of technology, it is a combination of Microsoft building blocks, such as Dynamics 365, Nuance, Power Platform, Teams, and Azure – all the pieces an organization needs to build a complete digital contact center platform.
Here's how Microsoft explains it: "Digital Contact Center Platform is a comprehensive but flexible solution for contact centers. It delivers best-in-class AI to power self-service experiences, live engagements, collaborative agent experiences, business process automation, advanced telephony, and fraud prevention capabilities."
Two important words in Microsoft's description are "comprehensive" and "flexible." The solution is comprehensive in that it really does include everything an organization would need to stand up a complete digital contact center, but it's also flexible in that pieces of the technology can plug into existing contact center platforms or tools to help automate processes or make those platforms more powerful.
According to Microsoft, "The open nature of our platform enables companies to build on what they already have and easily add any combination of capabilities they need to take their contact center to the next level. It integrates with a variety of contact center infrastructures and customer relationship management (CRM) systems. Companies can start small or go big, on their terms, and add capabilities at the right time."
What Are the Key Benefits of Microsoft DCCP?
As part of Microsoft's broader customer service and support offerings, DCCP offers contact centers the tools they need to engage with customers, improve interactions, and increase productivity.
Key features include:
Integration with the Microsoft ecosystem. Microsoft Digital Contact Center is built on Microsoft's Azure cloud platform and offers deep integration with other Microsoft products such as Microsoft Teams, Dynamics 365, and Power Platform. This integration allows for seamless collaboration, data sharing, and access to customer information across different tools and applications.
Omnichannel customer engagement. DCCP supports omnichannel communication, enabling organizations to interact with customers across multiple channels, including voice, email, chat, SMS, social media, and more. This helps deliver a consistent and personalized customer experience.
AI-powered capabilities. Microsoft's AI technologies, such as Azure Cognitive Services and Azure Bot Service, can be leveraged to enhance customer interactions. These AI capabilities enable features like chatbots for self-service, sentiment analysis for customer sentiment tracking, and intelligent routing for efficient call handling.
Analytics and reporting. Microsoft DCCP offers robust analytics and reporting capabilities to gain insights into customer interactions, agent performance, and overall contact center operations. Organizations can leverage these insights to optimize processes, identify trends, and improve customer service.
Scalability and flexibility. As a cloud-based solution, Microsoft DCCP provides scalability and flexibility to meet changing business needs. Organizations can easily scale up or down based on demand and leverage the benefits of cloud infrastructure, such as high availability and disaster recovery.
Security and compliance. Microsoft places a strong emphasis on security and compliance. Their cloud infrastructure adheres to various industry standards and regulatory requirements, offering features such as data encryption, access controls, and compliance certifications to help protect customer data.
What's New for Microsoft DCCP?
In 2023, Microsoft released Copilot in Dynamics 365 Customer Service, which will be a game changer for contact center agents. Copilot gives agents real-time AI-powered assistance to help them resolve customer issues faster, automate manual tasks, and offer a higher degree of personalized service.
According to Jeff Comstock, Vice President, Dynamics 365 Customer Service at Microsoft: "Copilot can help every agent to become your best agent. With just a click of a button, Copilot empowers any agent to obtain the most relevant answer to any complex question that a customer may have and deliver a tailored response to the customer in real time using chat messages and emails. Copilot is available to agents as part of their natural flow of solving problems using Customer Service workspace. It's like having an expert at your fingertips, always ready to assist."
The Takeaway
The goal within many contact centers is to give agents a single pane of glass experience by unifying systems into one portal that holds all of their customer information and displaying it for agents in a simple, intuitive way. With Microsoft DCCP, this goal can become a reality because DCCP can consolidate all communications, automation, knowledge bases and agent tools into one connected system.
However, while DCCP offers a complete end-to-end Microsoft contact center stack, the beauty of the solution is its interoperability. Pieces of DCCP can be used alongside existing contact center technologies, which makes it particularly attractive for organizations that don't want to embark on a complete contact center migration.
Ready to learn more about DCCP?
With over 200 certifications and decades of experience with Microsoft's business applications, TTEC Digital is uniquely qualified to facilitate the implementation and support of this product suite.
Contact Us